So, I didn't actually get to watch the 2010 Emmy Awards, as it took place right in the middle of my Monday afternoon, but I kept my eyes (and web browser) open for the arrivals. There were so many beautiful dresses, and also some really hideous ones, but I will post all about my Top 5 and Bottom 5 looks tomorrow for Wardrobe Wednesdays. Today, I'm gonna talk about my favorite hair and makeup looks from last night.
Let's GO!
Let's begin with the Queen B from one of my favorite new shows, the lovely Miss Dianna Agron from Glee.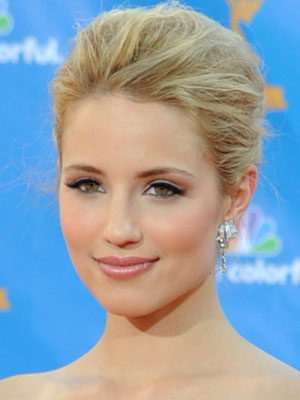 Don't hate me cause I'm more beautiful than you.
Quinn Fabray
Dianna always looks amazing, and though I wasn't the biggest fan of her Southern Belle dress, her makeup was spot-on. Her soft pink lipstick was subtle and kept the attention on her winged eyes. Her skin was flawless, and the sweep of bronzer and blush in all the right places made her glow.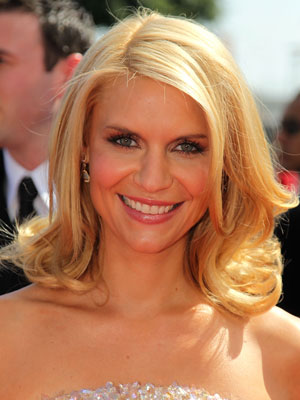 You've come far, Angela Chase.
I'll always remember her as Juliet, and at the Emmys last night, Romeos from all over once again fell head-over-heels for the beautiful Clare Danes. The buttery blond's makeup was sweet with an edge - a gentle sweep of rosy blush and lipstick showcased her coppery eyeshadow and show-stopping lashes (which should come as no surprise, as she's the new Latisse spokeswoman!). And though her shimmering Armani Privé was one of the most talked about dresses of the night, Clare's stand-out beauty made it clear that it wasn't just about the designer duds.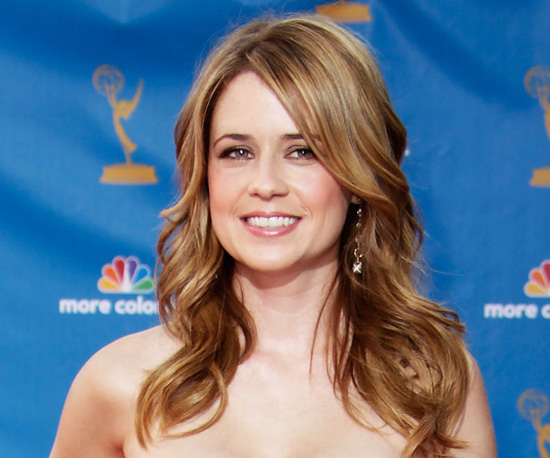 Glammy Pammy
Jenna Fisher's hair was my favorite of the night. Simple yet sophisticated, the natural beauty blew it out of the water with her honey-colored locks and easy but polished waves. She looked glamorous, but in a very down-to-earth way that I'm sure made budding beauties all over the world bust out their curling irons.
And now for the (really) bad: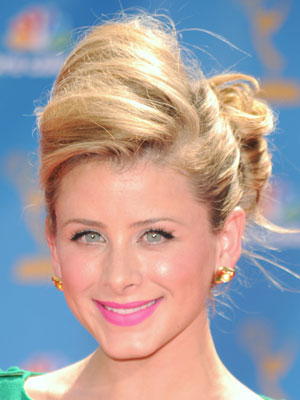 Was I even invited?
There were way too many eras - and errors - in this look, from the 1960s less-glamorous-than-Betty Draper style frock to the 1980s neon pink lipstick to the 2010 Snookie-styled pompadour. Tacky and inappropriate for the Emmy Awards, "reality" TV star Lo Bosworth did nothing right. And why were the "whites" of her eyes the same color as her skin tone? Gross. Visine, honey. Check it out.
Stay tuned for tomorrow where the beautiful dresses come out to play!