I'm always on the lookout for makeup tutorials. Honestly, I have no idea how to do my makeup, or whether or not it even looks good half of the time. But there have been a few YouTube stars that have caught my eye, and I would like to tell you about one of them today.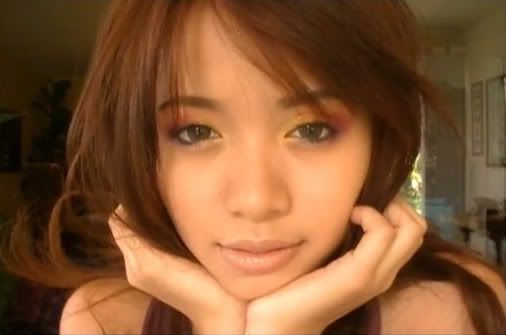 Her name is
Michelle Phan
, and she is a beautiful Vietnamese-American makeup artist who is not only a video spokesperson for Lancôme, but is also "the No. 1 self-made YouTube beauty stylist." As of June this year, she has created 100 videos that have been viewed over 150 million times! I first read about her in InStyle magazine and decided to check her out. She comes across as extremely down-to-earth on her videos (something I could imagine may be hard to do when you're all alone, talking to your MacBook and showing everyone how makeup is supposed to be done). No wonder she's a YouTube superstar.
I really enjoy watching and learning from her - her silent video on doing makeup in the
airplane
was cute and inspiring (if only I could look that good on my flights to and from Japan), and I also really liked her tutorial on
cleaning makeup brushes
. I wash my foundation brush daily now, thanks to her advice, and I've noticed a huge difference in the blending of my makeup. It's also really encouraging to see a beautiful Asian woman who knows how to work the makeup brush for our specific needs. She never seems to focus on Asian/non-Asian eyes, but she's proud of her heritage and that is so beautiful to see. I've struggled for so long to find ways to make my eyes stand out in a good way, and she's made it much easier for me.
So check out Michelle Phan's YouTube channel for yourself and learn a thing or two from the master. Next week I'll talk about another one of my favorite - Asian! - youtube get-gorgeous-gurus!